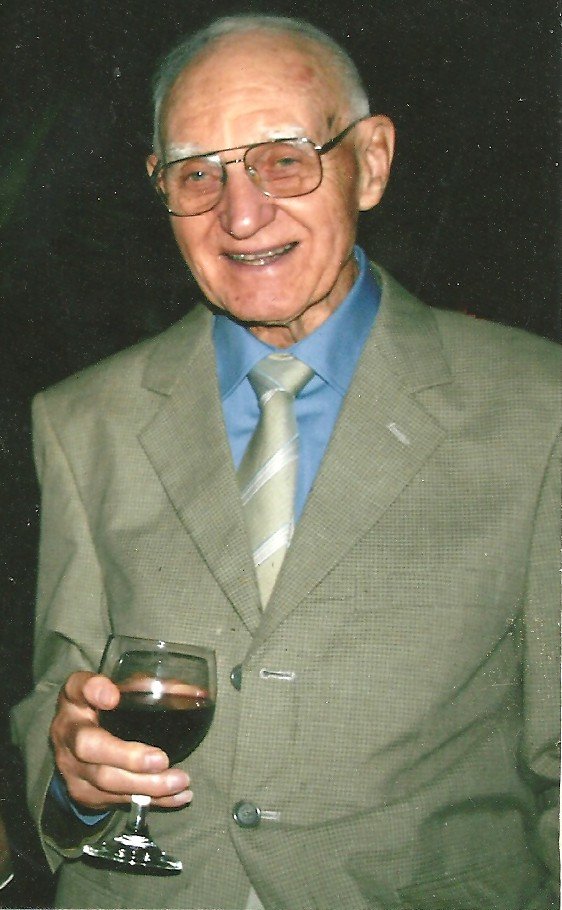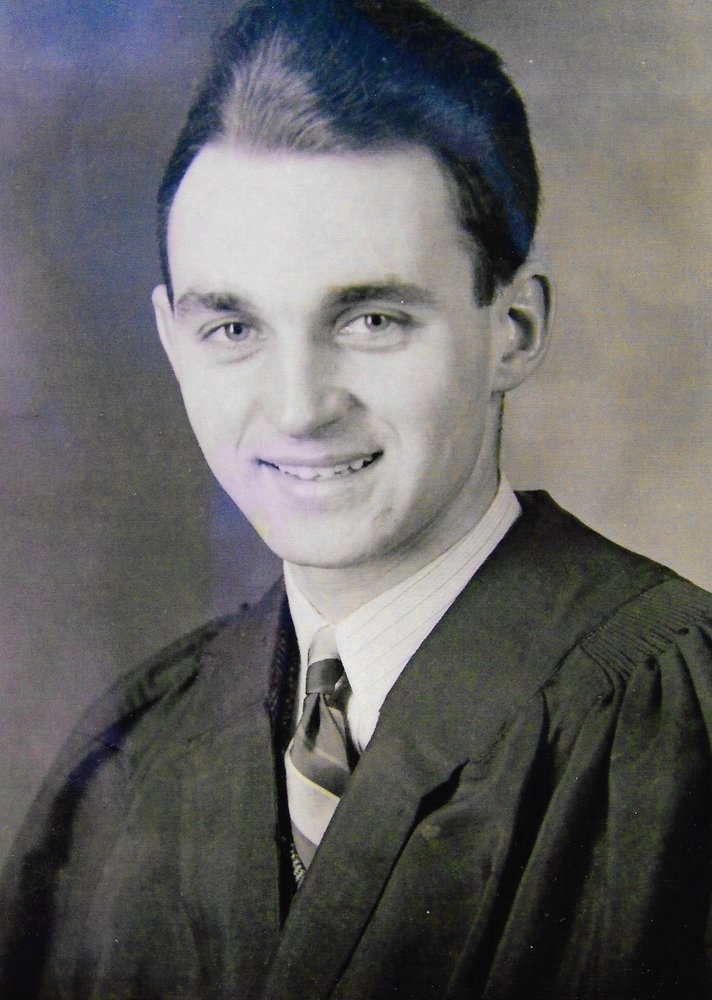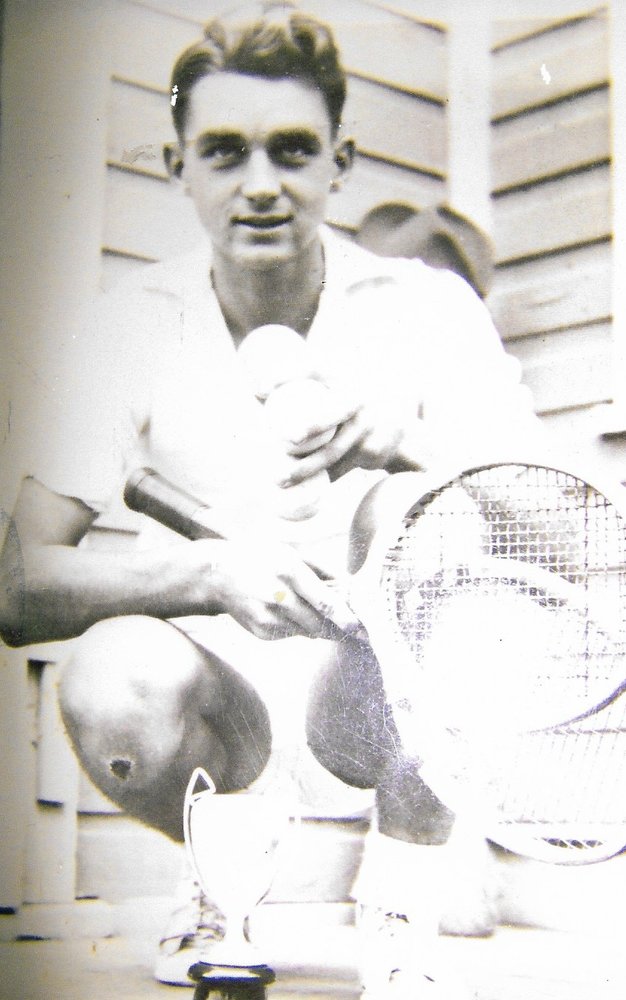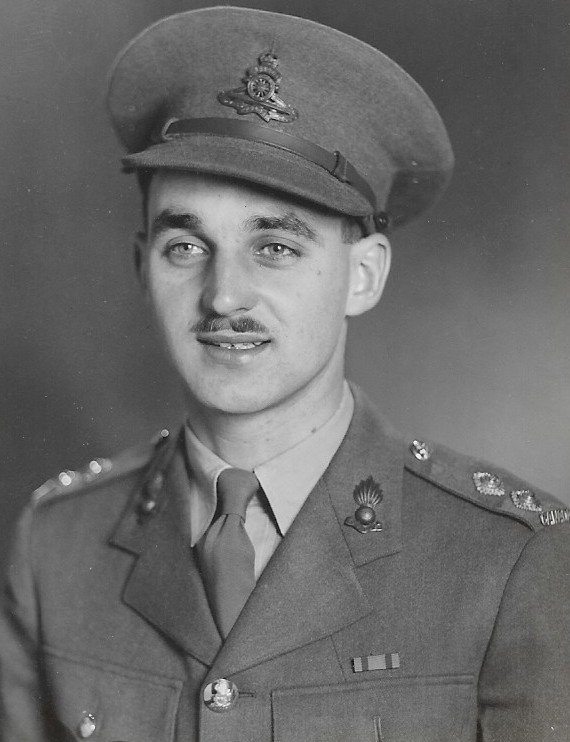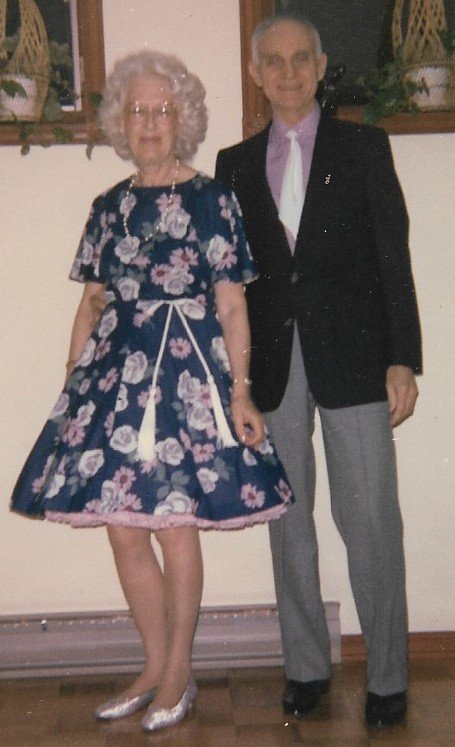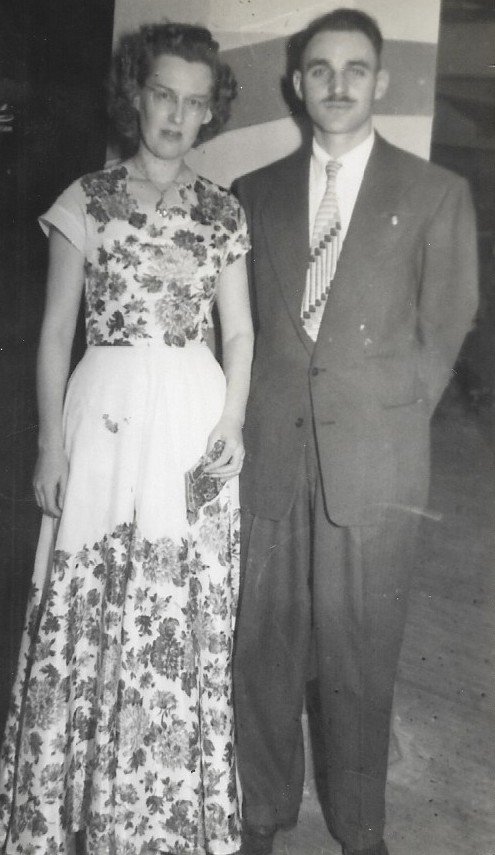 In Memory of
Harold Lobb
1920 - 2017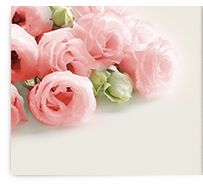 Obituary of Harold Lobb
Harold Lobb was born on Sept 1st, 1920 in the small town of Stoughton, Saskatchewan. He was the third child born to Richard and Mattie Lobb (Kemp). Richard came from a large family in Cornwall England and came to Canada as a young man to work in the newspaper industry in Winnipeg. He moved to Saskatchewan as a young man to start the Stoughton Times, where he met his future wife Mattie. They had three children; Walter, Dorothy and Harold. Richard often stated that the family had descended from pirates that smuggled contraband off the Cornish coast. As a teenager, Harold concentrated on playing competitive sports, especially tennis, tooting his saxophone for community dances, and singing tenor in the United Church Choir. The newspaper business was not a very lucrative one in those days so Harold would have to walk to and from school, a four mile trek, regardless of the weather. If he was lucky, he would get to ride the family horse to speed up the trip. The Lobb family home in Stoughton was the beneficiary of his carpentry talents. Just prior to striking out on his own, Harold built an addition on the front of the home.
Following secondary school, Harold moved to Regina to attend Teacher's College in 1938, where he met his future wife Eileen (Rebstock). Both went on to become educators in small one-room school houses, Harold splitting his time between teaching and administrative duties. This was not to last for long though with the advent of World War 2. Harold enlisted and was trained as an artillery officer in BC. He was promoted to the ranks of Lieutenant and Captain and commanded a unit stationed in defence of the Halifax harbour. An unfortunate side effect for him was a loss of hearing that became progressively worse as he aged. As more soldiers were required overseas, Harold was retrained to join the front line infantry forces in Europe in 1945. Unfortunately for Harold, the expected casualty rate for infantry platoon commanders in Europe was one Lieutenant every 15 minutes during battle. Fortunately for Harold, VE Day occurred as he was crossing the ocean. Harold thought that his role in Europe would be minimal but things didn't turn out that way. There were so many North American soldiers that had been stationed in Europe and so little means of transportation to get them back home again after the war, that some of these service men were destined to spend up to a year following the end of the war in Europe. The army devised a plan to allow them to spend their time productively however - Khaki University. Soldiers could attend classes and earn credits towards high school diplomas or university degrees. Harold was assigned as one of the teaching staff and so spent an additional year in England before returning to rural home life in Saskatchewan. It was during this time that Harold became acquainted with Canadian artist Alex Colville, who gave him a drawing that he had done by hand as compensation for a $25 loan that he couldn't repay. Subsequently, Harold completed his Masters of Education degree at the University of Saskatchewan and relocated his family of Eileen, Wendy, Daniel and 1 year old Harry to Toronto. This was a bold move but "out east" appeared to be where the all of the opportunities existed. He quickly landed a job and spent the next 10 years working as a mental health professional in schools and as Executive Director of the Ontario Association for the Mentally Disabled. As part of his portfolio of activities in this role, Harold founded a summer camp for intellectually disabled children at a location north of Guelph. In later years, his daughter Wendy and son Harry would act as counsellors at this camp for a number of summers and Harry would meet his future wife Kary (Kefalas). This camp is still operating every summer serving a large number of disabled children and adults. Also during this time, Harold completed his Ph.D. in the field of Psychology at the University of Toronto. Now came the time to move the family to London, Ontario as Harold had been offered a position in the Psychology Department at the University of Western Ontario as a researcher and lecturer, eventually attaining tenure and a professorship. He continued these duties for 10 years and then moved to his final professional position as Chief Psychologist at CPRI (Child and Parent Resource Institute) in London. It was during this time that Harold's research addressing how children learn was published. It contradicted the currently accepted theories of the time but has received over 100 citations to date by other educational psychology researches, some as recently as the past few years. During their time in London, Harold and Eileen developed a strong interest in a number of life long hobbies. They spent a great deal of time learning ball room dancing and eventually offered classes to other interested individuals. They also pursued the game of bridge, playing with Daniel, Harry and family friends. Harold's most loved past time however was the game of golf, which he played (very well) into his 90's. Following retirement, Harold and Eileen moved to Brantford to be near family and the Brantford Golf and Country Club, which Harold thought was a little known "gem" of a golf course. Here he built the first R2000 home in town after much research into the area of energy efficiency. He also spent a great deal of time researching and publishing an extensive genealogy of the Lobb family ancestry dating back to the 1500's. During his lifetime, Harold became well acquainted with his six sons/daughters (in-law), five grandchildren and seven great grandchildren. He was always held in high esteem and loved by each and every one of them, and will be greatly missed.
A Tribute To Harold - by Wendy Major
A lad from southeast of Saskatoon
In '43 marched B.C. days
At Chilliwack, Esquimatt then Gordonhead soon
To Atlantic Dartmouth guarding Halifax bays.
Hal Lobb was one who knew his game
Won tennis cups and skipped Gr. 8
He mostly kept options the same;
To use his mind - to educate!
So when the chance arose to teach
And end of war soldiers jumped the wait
Captain Lobb taught Math 101 and filled the breach
At Brig. Beament's Khaki U - he showed them how to calculate.
Dr. Harold Lobb has always been
A scholar, scientist and mathematician keen
A humanist, psychologist, historian for all to know
He searched and pieced the past Lobb family scene
Lobb-Cornwall stock (McBain/Kemp too!) will surely flow
Look out to the horizon and watch that golf ball go
Dependably straight as an arrow can show.
Share Your Memory of
Harold
Hill & Robinson Funeral Home
30 Nelson Street
Brantford, Ontario
N3T 2M8
Phone: (519) 752-2543